Pavilions + Exhibitions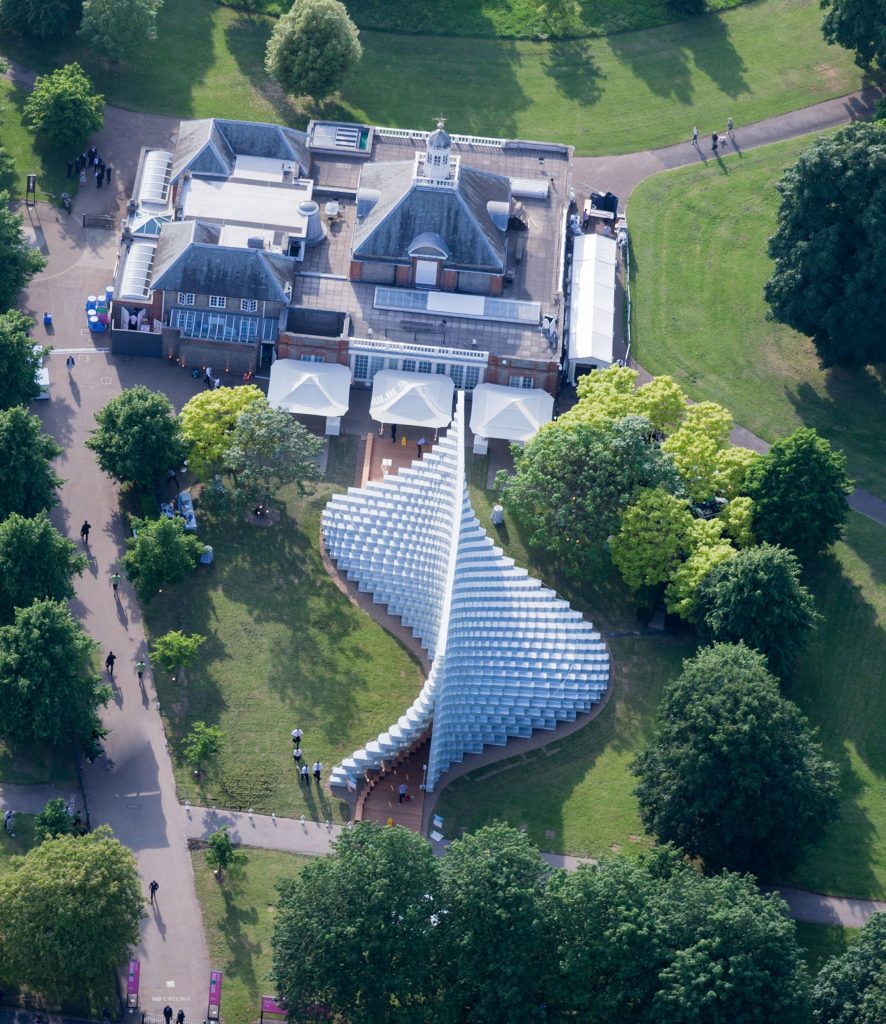 Ever evolving, Westbank has built a significant body of work in cultural spaces, events and exhibitions. From our first, cata-lyzing exhibition, Gesamtkunstwerk, we have found an eager audience and will continue to expand this engagement.
Gesamtkunstwerk April – June, 2014
Gesamtkunstwerk, German for "a total work of art," is the name we chose for our first exhibition, based on the Bjarke Ingels-de-signed Vancouver House. Celebrating the integration of art into architecture, Gesamtkunstwerk drew more than 25,000 visitors into a conversation about art, design and city building.
Japan Unlayered January – February, 2017 Japan
Unlayered explored the architectural manifestation of the uniquely Japanese design philosophy of layering. Concen-trating on cultural elements that informed the design for Alberni by Kengo Kuma, we welcomed nearly 40,000 visitors into a discussion about architectural excellence. We hope this cross-pollination between Vancouver and Tokyo will further Westbank's growth and, perhaps, add to the aesthetic and cultural richness of the younger city, Vancouver.
Fight for Beauty October, 2017 – February, 2018
In three decades of city-building, creating, collaborating and exploring, Westbank has evolved into a cultural practice.
Our Fight for Beauty exhibition was a way of expressing our evolution and sharing our journey – describing the enormous effort that we continue to pour into the fight to nurture, create, protect and celebrate beauty in all forms. Our Fight for Beauty exhibition, in a pavilion at the Vancouver Fairmont Pacific Rim, attracted more than 50,000 visitors, whose insightful responses demonstrated a love for our city and a desire to continue being part of the art, architecture and planning conversation.
Serpentine Pavilion
For 16 years, London's Serpentine Gallery has commissioned rising international architects to design summer pavilions at Kensington Gardens. In 2016, Bjarke Ingels created "Unzipped Wall," which transformed from a straight line into a three-dimen-sional enclosure. Serpentine pavilions are generally one-time use structures. As a patron, we were determined to give Ingels' brilliant work an afterlife with touring exhibitions.
UnZipped Toronto September 2018
Ingels' Serpentine creation next appears in Unzipped Toronto: Exploring the Architect-Patron Relationship, an exhibition explor-ing our next collaboration on King Street West.
Light as a Common Thread September 2018
Architect James Cheng, one of our most frequent collaborators, loyal friends and generous mentors, was a perfect partner for a foray into a new city – in this case, Seattle. With Cheng, we have launched First Light, an elegant addition to the Seattle skyline that will also serve as a canvas for John Hogan, a Seattle artist who works primarily in glass. Light as a Common Thread will explore and display the drawings, designs and work of both architect and artist and will introduce Westbank's unique approach to the people of Seattle.
Unwritten Fall 2018
Westbank's largest project to date is also the most ambitious example of city building in Vancouver: Oakridge sits on 28 acres at the geographic center of the city, at the crossroad of two of its most important transportation corridors. Unwritten invites all Vancouverites to learn about the Oakridge evolution, to explore key themes, from sustainability to wellness and mobility to archi-tecture, and to contribute their own thoughts and ideas.